Choose life insurance from a company that protects your family, community and our planet

.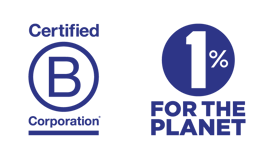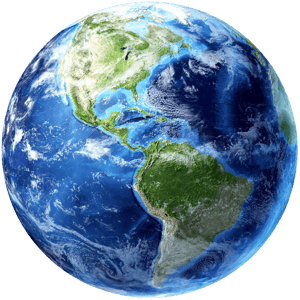 What do you have today?
Many companies provide eligible employees with group insurance benefits that are generally 1-2 times your salary for life insurance.
This is a great start. The question is: how much total coverage do you need?
How much insurance do you need?
A recommended guideline is 10 to 15 times your income. That might sound like a lot until you think about the assets and liabilities that you want to protect.
When do you need life insurance?
Do you have debts or loans that someone else could be responsible for if something happened to you?
Are you planning on getting married or thinking about having a baby in the next few years? Getting life insurance before some of life's big events insures that financial assets, liabilities and responsibilities are covered and not a burden.
In addition to leaving money to the people you care about, you can leave money to the non-profits you want to support in the 1% for the Planet network.
Life insurance can get more expensive as you age, and if a health issue develops in the future, you may not be able to get life insurance at all.
Here's a basic calculator to get you thinking.
Affordable protection that you can trust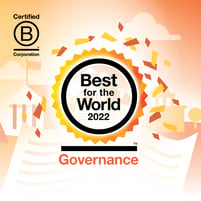 Our products are affordable and transparent, protecting your family, community and our planet. A Certified B Corp, recognized as Best for the World in 2022, our polices are issued by the only Certified B Corp insurance carrier, and we are a member of 1% for the Planet.
Bluestone's life insurance policies create positive impact.
At Bluestone Life, our mission is impact. Our Premiums with Purpose™ support nonprofits working for positive social and environmental change. Check out our Practical Activist blog and get inspired by these changemakers.
To date, Bluestone customers have generated almost $1million dollars of good simply by choosing a nonprofit as the beneficiary of our complimentary impact rider. And we're just getting started. Every customer creates impact with every policy. You can too.
Connect with us to learn how your life insurance can work for family, community and planet.
Close the Gap
Know the gap between what you have and what you need.
Bluestone Life can help you close the gap and support 1% for the Planet nonprofits working for social and environmental change — at no additional cost to you.
About Bluestone Life
We've been a member of 1% for the Planet since we incorporated. Our products are designed to amplify your giving to nonprofits using life insurance.
It is our conviction that you only protect your family when you also protect your community and our planet.
As a 1% for the Planet member, you know we give 1% of our revenues to nonprofits, but we also give you a complimentary benefit that goes to a nonprofit when your policy is paid.
For Example:
You get

$1,000,000

to protect your family

We give you

$10,000

additional coverage to protect community & planet at no cost to you.
Here's how our Premiums with Purpose® have impact.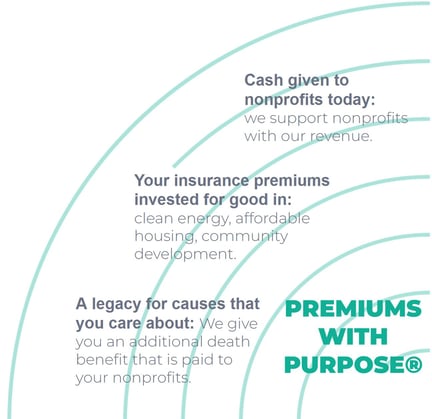 Learn how
Get a quote and customized coverage analysis when you connect with a Bluestone Life customer guide.