Life insurance for family, community and our planet.
Your insurance can benefit NOFA-VT, NOFA/Mass,

NOFA-NY,OFA or any nonprofits in the 1% for the Planet network.
Your insurance can be as hard working as you are when it benefits organic farming organizations that you care about.
At Bluestone Life, our mission is impact. We exist to support the work nonprofits are doing in our communities and for our planet.
We see organic farmers as stewards of the land that play a key role in a healthy future for us all.
Standards you can trust. We are a Certified B Corp and a member of 1% for the Planet. We uphold ourselves to the highest business standards for people and planet.
Check out our blog where we've featured farmers, pioneers in regenerative ag and organizations working for organic farmers like NOFA-VT and Kitchen Table Advisors.
About Bluestone Life
Through our Premiums with Purpose®, your Bluestone Life policy supports high-impact nonprofits like those in the NOFA family that are working for healthier soil and food in our communities. Here's how it works: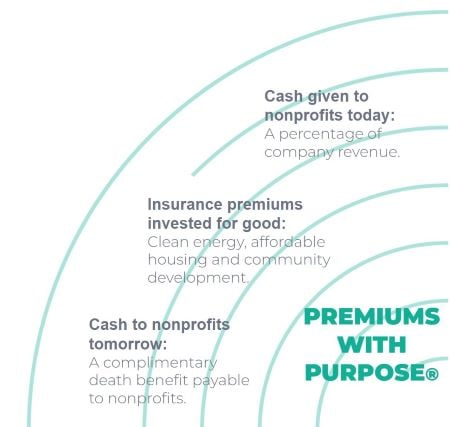 Affordable Protection that Gives Back
Our products are affordable and transparent, protecting your family, community and our planet.
Question or Quote?
We can answer any questions you have or easily get a quote for you. Get peace of mind knowing that your life insurance has lasting impact for the ones you love and organic farming.